About Thermco
Over 70 Years Of Experience
Thermco was founded in 1951 by Robert D. Richardson, a pioneer in gas analysis instrumentation, and holder of many patents. Through the years, we have grown to become one of the world's major gas mixing companies, shipping products worldwide. Thermco is still a family owned company, dedicated to paying close attention to customer's requirements.
Thermco's first products were specialty gas analyzers. We developed gas mixing systems during the 1960's for welding and heat treating applications. One of our early developments was to engineer and manufacture gas mixing systems used to improve shielding gases for the welding of submarines. We have grown over the years, mixing and analyzing gases for many different industries including the automotive, military, heat treating, food packaging, semi-conductor, and pharmaceutical. Our gas mixers and gas analyzers continue to set high standards for accuracy, quality, and dependability. We continually strive to meet our customer's needs with technical support and thorough documentation.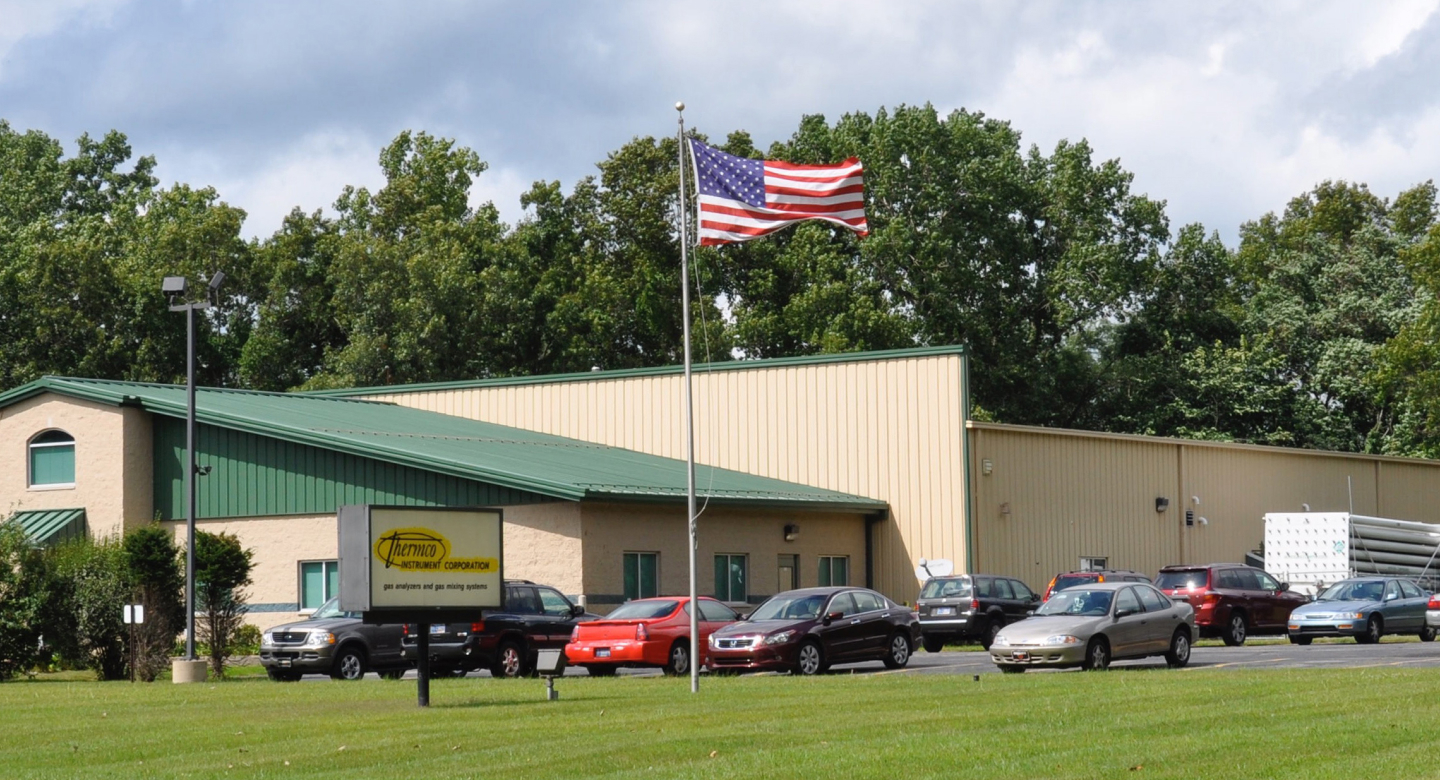 Exceptional Accomplishments
In 1992, Thermco was named The Small Business Exporter of the Year for the State of Indiana. We had exported to over 29 nations around the world, and had been exporting to Japan for over 20 years.
In 1999, we designed and built a state-of-the-art manufacturing plant for our growing business. New and larger areas for research, manufacturing, testing, and shipping were brought online, enabling us to increase production and serve our customers better.
Highest Quality
Our family of talented and dedicated employees helps to make our products and services stand out in the industry. Their attention to detail, concern for quality, and extensive experience have lead to the continuous improvement and the longevity of our products.
Thermco has many satisfied customers, some being the most prestigious corporations around the world. Our experienced engineering staff works closely with customers on many complex design projects, to insure the best solutions for particular applications.